The Big Business of Getting Engaged
By Laura L Bolick
Most couples that are contemplating getting engaged probably believe that their biggest hurdle is selecting and financing a stunning engagement ring. However, such naivety just might bring a very unpleasant wake-up call down the line as the true business of being engaged really unfolds. Engagements are far more complicated, event filled and expensive these days and the industry is booming.

Couples today are struggling to keep up with society's expectations surrounding the celebration and its required etiquette. The wedding itself is almost an after-thought compared to the planning and organising that an engagement involves. The pressure felt from friends and family members is all very well intended, no doubt, and yet can end up being a heavy emotional burden on the couple and an even heavier one on their budget.

The Main Event

The first main event couples have to contend with after getting engaged is the announcement. The thousands of excited phone calls made right after the question is popped do not count, as this is meant to be a formal announcement on a grand scale. Engagement parties, and their professional organisers are thriving in what has become a very lucrative business. Couples are usually excited and fairly new to the whole event-planning process at this point, which can put them at an ultimately expensive disadvantage. The invitations, the decorations, the venue, and the catering are just the tip of the iceberg; there are the rules of engagement party etiquette to adhere to too, such as who to invite and the timing of the party. Some couples end up throwing two engagement parties just to accommodate all societal expectations and keep friends and family happy.

Smile Please!

After possibly blowing a good portion of the wedding budget on the engagement party many couples are then urged to face the cameras for an official engagement photo-shoot. Like most occasions that necessitate professional photographers the service of documenting a couple's engagement does not come cheap. Some couples, however, wisely use this opportunity to 'test drive' a potential wedding photographer and some also use the pictures taken at the shoot for invitations or wedding day décor. After getting engaged most couples quickly learn the importance of trying to 'kill-two-birds-with-one-stone' with regards all their planning efforts and expenditures.




Now the Hard Work Begins

After the guests have partied and the couple has posed for their pictures the real work begins. The experience gained from organising the 'engagement extravaganza' will prove very beneficial once the real work of planning the wedding actually begins. At this point most couples look back on their 'expensive engagement' and realise that it was just the beginning and it was a walk in the park compared to selecting bridesmaids, dresses, wedding venues, caterers, invitations and all the rest of the wedding day paraphernalia.

One could honestly say that after getting engaged and up to the departure for the honeymoon a couple is being tested. If two people can survive the stresses and strains of organising multiple events, attempting to keep their friends and families happy and affording it too, then they are truly meant to be together. However, if a couple can stay grounded after the initial excitement of getting engaged calms down, then wise choices can be made about what they really want for their celebrations. Eventually they might need to become experts at saying 'NO!'
Step By Step Wedding Planning Guide
By Carmen Palomo
Some might say that one's wedding day is the most important day of their lives. It is a union that is only surpassed by the birth of one's children. The key to a happy and well-organized wedding is preparation and organization. That is the goal of this step-by-step wedding planning guide. Some may think that all the hype about wedding planning is just overplay; however that is not the case. Planning your wedding can be one of the most complicated things to do; especially if you don't prepare yourself for the long list of things that need to be done. This quick little wedding checklist should help you get all aspects of your wedding moving in the right direction.

Step-By-Step Wedding Planning Guide- The Breakdown

Let's break down planning your wedding into 3 sections. First we will talk about the budget, location, guest list and theme for the wedding. Once we have a direction on the where; we will move to the when. Those are the first and foremost things that need to be considered and decided before any further steps are taken.

Then we will move over to all the booking and reservations that are involved with wedding planning. This would include aspects like catering, the band and the photographer. The last thing that we will cover in this wedding checklist will be the maid of honor and the bridesmaids; the best man and the groomsmen; the ushers, the ring bearer and the flower girls.

Step By Step Wedding Planning Guide- Section One

The first thing to consider when you begin planning your wedding is the budget. This is usually a touchy subject; as it is traditionally the parents of the bride who will foot the bill. However; now that we have entered the 21st century; just like many other common traditions; the parents are no longer expected to carry all of the financial weight. The funds can come from anywhere; but the most important thing is getting a realistic estimate of what you will have to spend. Once you know how much you can spend; you know how much you can afford.




The next thing on the wedding checklist in this step by step wedding planning guide is the guest list. Many think that this is the hardest part of wedding planning because it has to be based around the budget. Deciding how many are going to be on your guest list does take presentence, to most people, over the location and theme. This is because of how special this day is. It all revolves around how many close friends and family members you want to share your special day with. Some may want to decide the location, theme and guest list all at once; as these will be the major contributors to the overall expense. Either way; the guest list is a crucial factor when considering the realistic budget you have to divvy up for the other aspects of your wedding.

Now the wedding checklist comes to the location and theme. The further ahead that you book the place in which you want to have the wedding ceremony; the cheaper it will be. Some people are very traditional and want to be married in a church; but for those who want to choose another special place; there are many alternate locations to consider when planning your wedding.

Here are some ideas for planning your wedding location:
The Park
The Beach
A Place of Historical Significance
A Place of Personal Significance
At A Family or Friends Home
Overseas
Once you have decided on the location; the theme is next on the wedding checklist. The theme and location sometimes go hand in hand. For example; if you choose to have a beach wedding; then the theme will most likely be based around a luau of some sort. After choosing a theme to match your budget, location and guest list; you can move onto the more intricate pieces of planning your wedding; like the actual reservations and bookings. (See section two of this step by step wedding planning guide)

The final aspect covered in this wedding planning section is all about the when. Ask yourself: When do I want to have my wedding? There are 12 months every year. Some are warm; some are cool; some are hot; some are cold. You may want to choose a special time of year that is significant to you both when planning your wedding date. This could be a reminder of when you met, based around a special holiday that you shared, or just simply your favorite time of the year.

People come in all different likes and dislikes; meaning the groom may want to have the wedding in the dead of winter; while the bride may want the flowers to be blooming while she walks down the aisle. Coming to a compromise on the time of year to have the wedding is only one of the many compromises that will need to be made throughout the wedding planning stages.




Step By Step Wedding Planning Guide- Section Two

This part of the wedding checklist covers the reservations and booking of all the fine details of a wedding; this includes everything from the caterer to the band; from the wedding location to the photographer.

When planning your wedding; if one thing is not reserved or booked correctly it could throw the whole wedding off course. Double checking and then triple checking again can never hurt. The last thing anyone would want is to show up at their wedding location and there be nothing there set up. For the most part; booking and scheduling your wedding activities months prior to the actual wedding will save lots of money. Last minute weddings always tend to cost more than ones that are scheduled way ahead of time.

This next section basically consists of the more intricate and detailed tasks that are outlined in this step by step wedding planning guide. This is instrumental to the overall flow of the wedding in general. You will need to choose a caterer for the reception meal. The catering company needs to be reliable, professional at what they do and most importantly offer quality of service and great food. Caterers can provide testing samples during your decision stages to assure that the proposed menu will meet the tastes of the bride and groom.

Coordinating the music is usually a pretty easy aspect of planning your wedding. All that is really needed is a musician, band or DJ that can be versatile enough to meet the music likings of the bride and groom. It is important to seek out a semi professional band; as one of the worst things would be if they never even showed up. You would also want to look for someone who has experience with weddings; as they will need to entertain the guests and keep the mood and events of the reception flowing; leading your guests through a series of predesigned reception events.

So at this point of the wedding checklist; one must first look at the type of music that the married to be couple enjoys together. This same logic applies to choosing your photographer; as this is an important decision because the pictures taken will be wedding keepsakes forever.

Step By Step Wedding Planning Guide- Section Three

This is the final section in this wedding checklist and it covers the wedding party. This part of wedding planning may just be the toughest. Choosing the actual wedding party is very important; not only to the bride and groom; but to the ones who are chosen.

It is a great honor for most to be chosen as a best man or maid of honor; that's a given; but it is also an honor to just be chosen to participate as a bridesmaid, groomsmen, flower girl and/or ring bearer. This is usually what makes up the wedding party; though additional roles and positions can be added or removed depending on the bride and grooms wishes.

Step By Step Wedding Planning Guide- In Review

Though there are other aspects of planning your wedding that should be on your wedding checklist; this Step By Step Wedding Planning Guide should get you well on your way to making the appropriate arrangements and decisions. The key thing to remember when planning your wedding is the budget. Once you know how much you have to spend; everything else will fall into place!
The Best Wedding Anniversary Gift Ideas You Can Find
By Odette Flence 
A wedding anniversary is the celebration of love, sacrifice, trust, enjoyment of each others' company, tolerance, patience and tenacity. The best way to celebrate a wedding anniversary is to give the loved one the perfect gift for the occasion.
One can traditionally give a specific gift on a particular year or use some of the ideas you can surprise a love one or simply plan it together. The following gift ideas will surely make it easy for you and will be the perfect choice for your lifetime partner.
Excellent anniversary party ideas section.
An anniversary party is a very special occasion. It is a magnificent Wedding Anniversary gift idea. If you are celebrating a major wedding anniversary such as the silver or the 25th, or the fortieth, 40th or the golden or the 50th or the diamond or what we can call the passed the test of time relationship or the 75th wedding anniversary, there is no other way to celebrate a wedding anniversary than to celebrate the occasion with a party with family, friends and relatives.
First,to celebrate a wedding anniversary party, you have to inform them of your intention to hold a party by calling everyone or sending them an invitation. There are perfect personalized invitation cards online The invitation can be customized for a formal effect. Customized cards are excellent choice for it comes with an RSVP cards. Celebrating a major wedding anniversary is an excellent time to renew your vows. The party is a magnificent time to say "I do" once again. There is no other way to profess your undying love for your one and only than to "tie the knot' again. It will surely rekindle all the love you have for one another.
Wedding anniversary verses, poems and ditties.
Your wedding anniversary is the perfect time to tell the person you love how much you love that person and how much he means to you. There is no more spellbinding to tell your love one how much you love that person than to use the most romantic poems, verses and ditties. You can surely find one which is absolutely right for you. Sometimes, we can't really express how much we truly feel, but the moment we get to read romantic lines, it will surely melt our hearts and use it to express our most cherished feelings.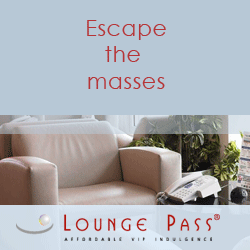 Romantic anniversary ideas?
To mesmerize a love one during your wedding anniversary is the most fascinating experience one can ever have. For sure, it will be treasured forever. After that romantic celebration of the occasion, your love one will surely brag it to your friends, relatives and friends. It will absolutely be posted in networking sites to let the whole world know how romantic you celebrated your wedding anniversary.
Wedding anniversary gifts for him.
Do you have any gift ideas for men? Men are the most hardest to shop for. The perfect Wedding Anniversary gift ideas for him will surely ignite the passion he has for you. Now is the time to surprise your husband and to show him how thoughtful you are. If you are looking for the perfect gift for the man of your life, just try this link and the one thing you might be looking for might just be under you nose.
Anniversary gifts for her.
One thing men look for when buying a gift for the woman he loves, is the gift that will surely impress her. For your wedding anniversary, why not try something different? It is said that a diamond is a girl's best friend. If you can afford it, why not? There are also a lot of good ideas for an anniversary gift. Try out the link and see for yourself. You can ask yourself, what is the perfect gift for her? There are a lot of gift ideas to choose from. Remember, a wedding anniversary only comes once a year.
Traditional anniversary gifts, modern gifts, flowers, gemstone and colors.
Anniversaries have traditional and modern way to celebrate it and there are also a couple of ways to give gifts for the momentous occasion. One can choose the traditional gift given for a particular year or any good ideas to best achieve our only desire, to let the person we love how much we love that person. There is no better way to say 'I love you' than to say it with flowers. Flowers have been known to be the best gift idea. It can be given anytime of the year.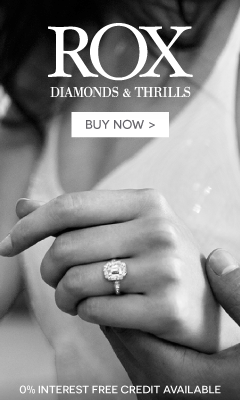 If we are looking for a modern gift for a particular year, it is all available. We can just simply choose what we desire and what is applicable for a particular year. Gemstones and colors, of course, who wouldn't want to give it as a gift. If you are looking for the perfect gift that is also considered as an investment, then gemstones is the magnificent choice for everyone. Just imagine his reaction when he opened the gift. It will be the most wonderful feeling you will truly see. It can make you proud of what you have accomplished.
Would you like to share the love?
With today's modern technology, telling the person how much we love that person no matter how far he or she maybe, will no longer be a problem. There are a lot of ways to declare our immortal love for that person.